Condon & Forsyth LLP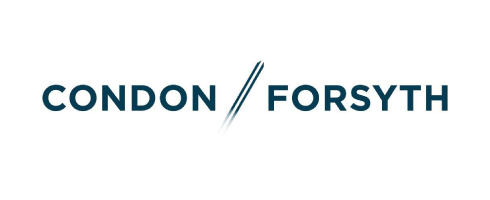 Founded in 1935, Condon & Forsyth LLP is internationally recognized for its expertise in aviation, complex tort, product liability, insurance, regulatory matters, commercial litigation and class actions. With more than forty attorneys in our New York and Los Angeles offices, we are the oldest and largest specialist aviation law firm in the United States. Our partners are some of the world's leading experts in the field of aviation law and many have been honorably recognized in international publications such as The International Who's Who of Business Lawyers and Chambers USA. We represent clients from all over the world and have successfully handled virtually every conceivable legal issue for manufacturers, airlines, and their insurers and have established many of the landmark legal precedents in aviation law.
Condon & has supported IAWA since its infancy and takes great pride in our efforts to foster the careers of the outstanding women at our firm through the C&F Womens Initiative. We hope that IAWA members will stay connected with its programming and achievements throughout the year. Learn more.
You Believe What We Believe
Sponsor an organization that believes in the advancement of women across aviation and aerospace.