Jackson Square Aviation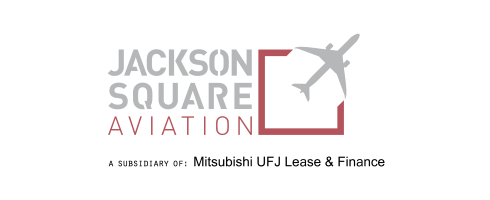 Jackson Square Aviation (JSA) is a full-service commercial aircraft lessor. We provide a variety of fleet and financial solutions to airlines such as sale and leaseback financing, PDP financing, direct order placement, and leasing solutions from our existing fleet. Our experienced, international and professional staff in San Francisco, Dublin, Toulouse, Singapore, Beijing and Lima is committed to meeting airlines evolving needs worldwide. Since the founding of JSA in 2010, our portfolio has steadily expanded with young and efficient Airbus and Boeing aircraft. Today our owned, committed and managed fleet exceeds 200 aircraft with 49 leading airlines in 27 countries. We are a member of the Mitsubishi UFJ Lease & Finance Company Limited (MUL) group of companies in Japan. MUL is a prominent global leasing company based in Japan and publicly listed on the Tokyo and Nagoya Stock Exchanges. Learn more.

You Believe What We Believe
Sponsor an organization that believes in the advancement of women across aviation and aerospace.