October 2021 President's Message
Joy

The season of joy for many around the world is nearly upon us. Whether or not you have strong traditions connected to the coming holiday season, the end of the year causes us to reflect on the past year and be grateful. The joy we get from being connected to something larger than ourselves transcends countries, religion, socio-economic barriers, or political beliefs. Joy was a surprising and welcome part of the 33rd Annual Conference.
During the short three and a half days 250+ people spent in Charleston mid-October was special. It was more special than we expected or believed would be possible. You see, before the pandemic, many of us attended IAWA events and the annual conference regularly. For some, attendance at some IAWA event was assured each year. All the experiences of coming together to learn and celebrate were lost in 2020 and almost didn't happen in 2021. Coming back together in person was a challenge. But as usual, the amazing IAWA team pulled off not only an amazing event; we transformed lives.
One new friend I made this year was a first-time conference attendee. She came to see me on the second day of conference to tell me what the experience meant. Now, this amazing woman is incredibly accomplished. She has an impressive background and has risen to a high level in her organization. She's focused and determined. She is driven and delivers, without exception. But the woman in front of me that day was someone I'd never met. She had tears in her eyes when she said: 'I didn't realize how much I needed this. I've been rushing around getting things done and not refreshing who I am. I had no idea I would be refreshed here. I am so grateful I came.' Then she thanked me and assured me she would come again. I heard a similar story from conference veterans, IAWA male Advocates, and Apprentices. Joy surrounded us in Charleston.
I am so proud of the amazing team that planned and delivered our 33rd Annual Conference. Beyond the impactful program, the collaboration between conference and sponsorship reached new heights, which means the IAWA Board has assured the fiscal health of our organization for the challenges of 2022. Also in 2021, our membership team delivered three new categories of engagement: male Advocates, Scholar Membership for women still in school, and Apprentice Membership for women out of school but still in the first 10 years of their career. Other 2021 accomplishments include delivery of the initial tranche of our mentoring program, which pairs mentor and mentee based on computer science rather than leaving the connection to good luck. Further, our regional teams have expanded their influence and connection with an upcoming event connected to the Dubai Airshow and a new European Leadership Forum originally scheduled for November but shifted to next spring. Because we didn't gather for most of 2021, our events team expanded our webinar series and we reached women all around the world when they felt most isolated. Due to amazing Advisory Board leadership, the partnership between the Board and our Advisory Board has never been healthier or more productive.
All the sweat, frustration, grit, tears, and tenacity this past year boil down to one thing. Magic happened in Charleston because of the transformative joy we felt in coming together again in what felt like the first time. Joy comes from inside of us but it bursts out to encompass those around us. Joy is reflected in the words of my friend and the rest of the conference attendees. We need it to thrive.
My term as IAWA president ends in December. While I know it will be soon time to hand off the responsibility and challenges to our president-elect, I will miss the extraordinary privilege I've had to represent all of you. I will miss leading our Board and Advisory Board discussions and watching the amazing work of our leaders as they continue to guide and build the IAWA mission. I will miss the partnership and support of our awesome Executive Director, Lauren Small. Leading IAWA is an experience I will always treasure and one I feel incredibly fortunate to have had.
My Board of Directors and Advisory Board Co-chairs are an amazing group of leaders who are passionately driving change, but more personal to me, they are my dear friends. I would take on any battle if I could do it with them. Through their hard work, they have earned and deserve all the credit for the many advances IAWA has achieved over the last two years. They will continue to make a difference wherever they go and whatever they do. They personify and live the IAWA mission and legacy of Connect. Inspire. Lead..
They are:
Alina Nassar, Past President Robbin Page, VP Membership
Kathy Guilfoyle, President-Elect Andi Sims, VP Conference
Sophie Ghezai, VP Events Ann Thornton Field, Secretary/Treasurer
Maria Gonzalez, VP Association Development Shelley Svoren, VP Leader Development
Cristiane Dart, VP Marketing & Communications Sheila Remes, VP Americas
Marita Lintener, VP Europe/Africa Selda Konukcu, VP Asia/Middle East
Deb Santos, Co-chair Advisory Board Katie Callahan, Co-chair Advisory Board
Sincerely,
Bobbi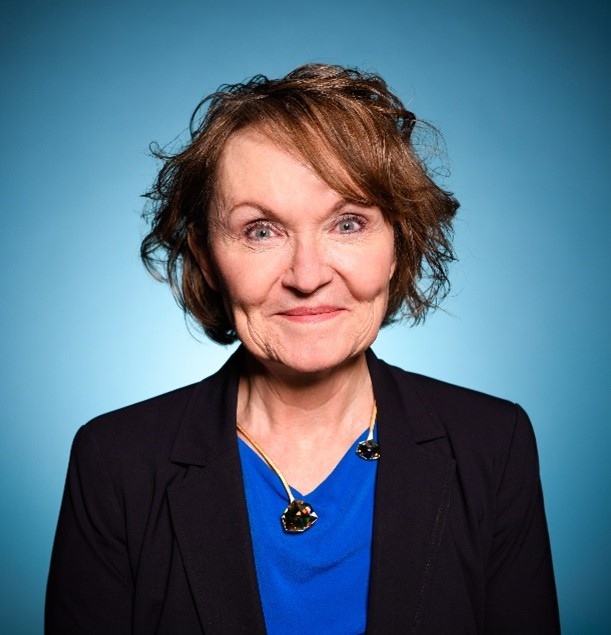 Bobbi Wells
President