BRPH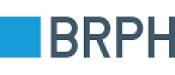 BRPH is a full-service architecture and engineering design firm with all services in-house. More than simply designers, we solve the world's toughest challenges with precision, creativity, and a little bit of fun. With 53 years of experience designing projects for a full spectrum of industries, ranging from multi-million-dollar launch pads to over a million-square-foot manufacturing facilities and everything in between, we're well equipped to turn your next obstacle into your greatest opportunity.
You Believe What We Believe
Sponsor an organization that believes in the advancement of women across aviation and aerospace.