IAWA Reception at Studio Pierallini
This year's Sixth Air Law Conference which took place in Rome, Italy was accompanied by a lively IAWA Reception generously hosted by Studio Pierallini and sponsored by Aeroporti di Roma and Vueling. IAWA member Mia Wouters shared IAWA's mission, values, and goals with the group which included attendees from various aviation companies, universities, law firms and associations including: Air France, Aegean Airlines, Alitalia, Air Dolomiti, Aerodorica, Air Italy, Airhelp, Assoaeroporti, Airbus Poland SA, Delta Airlines, D-Flight, Ethiopian Airlines, European Commission, European Regional Airline Association, Gent University, IATA, Italian Civil Aviation Authority, Lufthansa, Ministry of Infrastructures and Transport, OneSky Flight, Pegasus Airlines, Qatar Airways, Sarajevo Airport, TUI, Turkish Airlines, UNIDROIT, University of Genoa, Universitè de Paris, UK Civil Aviation Authority, Wizzair, Ashurst, Clyde & Co., Ehlers, Ehlers & Partners, Gdsadvocaten, Holman Fenwick Willan, Keystonelaw, Kennedys, MMMLegal Legal Counsels, Shearman & Sterling, StewartsLaw, Smith Gumbrell & Russell, Serap Zuvin Law Offices, and Urwantschky Dangel Borst.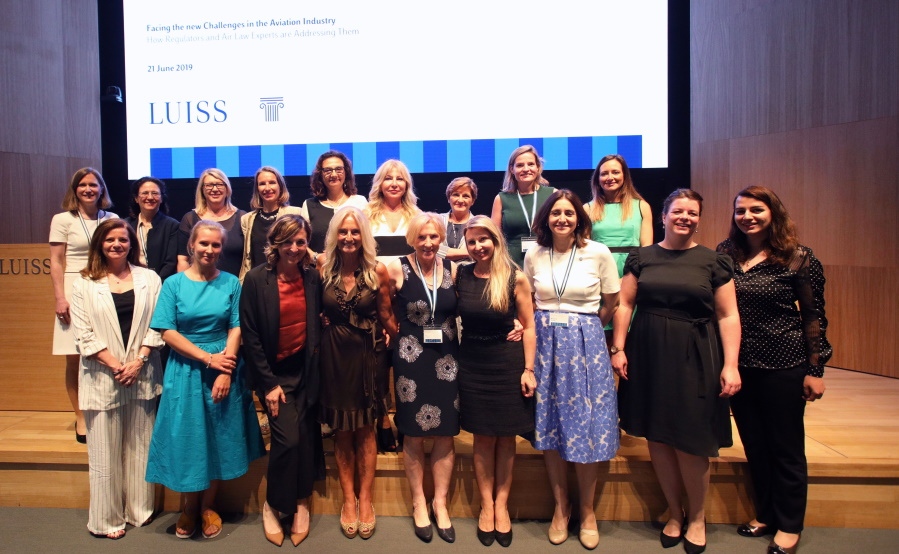 We would like to thank our generous sponsors and are encouraged by the enthusiastic support of IAWA in Rome. We look forward to hosting another event in the region soon! Click here to view photos from the event.