IAWA Connect in Uruguay
On April 23rd, at the Sofitel Casino Carrasco Hotel, the first IAWA Connect was held in Uruguay with the assistance of 50 women of the local aeronautical industry.

First, Ms. Elizabeth M. Friedenberg, honorary member of the IAWA Board, who was in charge of starting the event, introduced from her own experience the history of the institution, as well as the work she carries out. Ms. Friedenberg invited the attendees to be part of the organization and to participate in the next annual conference that will take place in October in Lima, Peru. "Throughout these years we have come to the conclusion that women have the same problems in all the countries of the world, and that is why from IAWA we want to empower women and bring them up to date in the world of aviation.", she finished.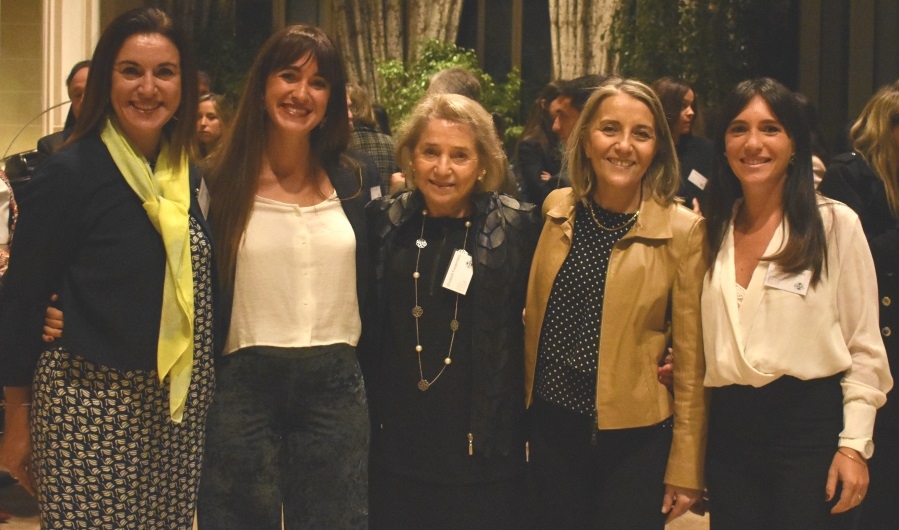 Then it was the turn of Ms. Anabela Aldaz, President of the Organization of Women Entrepreneurs of Uruguay (OMEU), who made a presentation on the organization, whose main objective is to support, accompany and empower women, and highlighted some activities carried out as the "mas emprendedoras" and "entre todas" programs.

Ms. Aldaz pointed out that in Uruguay only 8% of women develop in areas of industry, and in that sense, he highlighted the importance of activities such as IAWA Connect, which allow diffusing professions and areas of work that are not well known.

The third and last speaker was Ms. María Angélica González, General Director of Air Transport, who spoke about the implications that the civil aviation industry has for the countries in the world, and the contributions of air transport to the worldwide economy. Ms. González said that Uruguay must learn to plan and generate aeronautical awareness, "I am sure it is necessary that more women address these issues, that there are new generations, trained and competent personnel to develop a sustainable civil aviation".

To view photos from the event, click here.