IAWA Panel Discussion: The COVID-19 Pandemic's Impacts on Aviation Education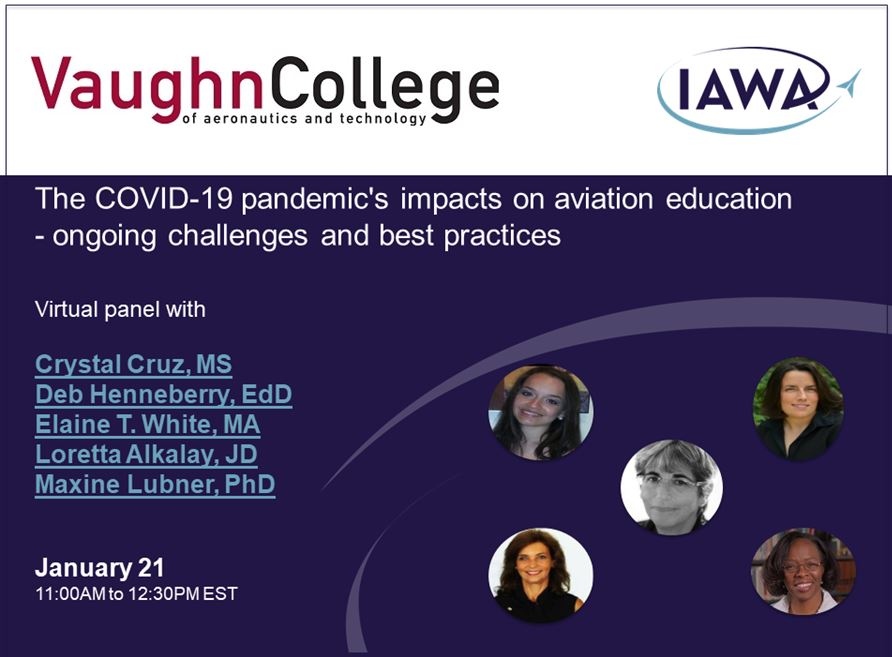 On Thursday, January 21 IAWA partnered with Vaughn College to host a diverse panel of leading female educators, sparking a dialogue around how the COVID-19 pandemic has been shaping and changing the aviation and higher education landscape. The discussion opened up with the general consensus that the expansion of modes of teaching in terms of online and remote learning opportunities were the greatest benefit to emerge in this new environment. Thanks to equipping all classrooms with cameras, and extensive training and support programs for faculty in online learning platforms, access to higher education has been made available to a much broader and more diverse student body. Bringing courses into an online or hybrid model has opened up opportunities for many people for whom in person learning is not conducive (such as those with special needs, students who have jobs outside the home, parents, etc.). In fact, Vaughn has seen attendance (via virtual learning platforms) improve dramatically since this transformation of course delivery.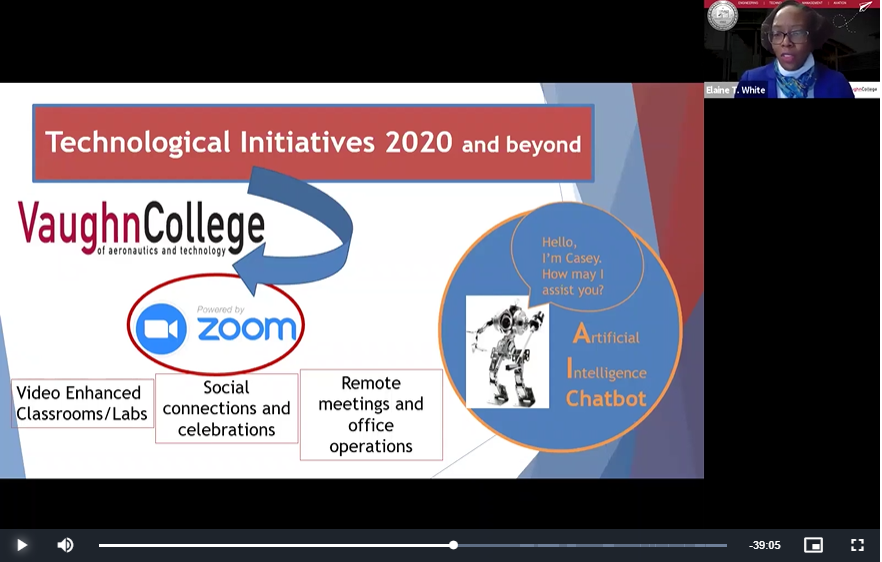 Other technological innovations that have blossomed in the pandemic have included an AI chat bot for use with cell phones which allows students access to answers and information at any hour, as well as virtual social events, connections and celebrations, and organizing virtual speaker series as an alternative to sending students to in-person conferences.

Vaughn has also been very active with the local FAA to ensure that students are still complying with educational minimums and guidelines while faced with the challenges this pandemic presents to aviation-specific learning. As a result, the FAA has allowed an adjustment to hourly requirements for simulator time for students which allows for more flexibility, while still preserving the integrity of Vaughn's programs.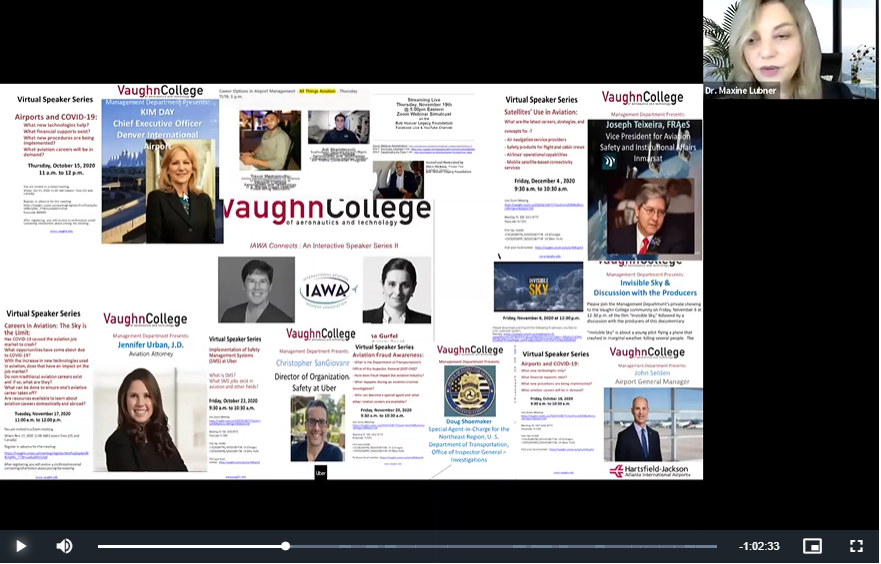 Upon opening up the floor for Q&A, the discussion evolved to cover the development of "micro-credentials" and competency-specific curricula to prepare students for entry into specific industries within aviation. These would come in the form of certificate programs, not necessarily a degree, and would address niche skill sets. Lastly, the panel put forth helpful skills to break through the glass ceiling in the male-dominated aviation industry including: building self-confidence in young women, public speaking and professional communication skills, and engaging in meaningful professional relationships and mentorships.

Overall the conversation was stimulating and all in attendance agreed that Vaughn has met the challenge of COVID-19 with incredible strength and an industry-leading response. IAWA Members can view the recording of the webinar by visiting the video library for members here.