Communicating with Influence in a World of Change Led by Stacy Hanke
Through an dynamic interview conducted by IAWA's President Bobbi Wells, Stacey Hanke shared with our audience her essential tips for how to communicate with influence in a world of change. Stacy emphasized an effort to be influential "Monday to Monday," meaning that messaging and communication style should be consistent and authentic day to day. She discussed the impact of pauses and silence woven throughout one's presentation, as well as audience engagement through "call outs" and questions. At the core of her method is practice, through the use of self-recording and note taking, as well as brief prompts to reference during one's presentation. Most importantly, Stacey covered how to navigate these techniques in our new virtual world. She advised us to avoid the three mistakes of lack or brevity, lack of eye contact, and lack of interaction. Lastly, Bobbi and Stacey discussed the importance of accountability and finding a partner to help you both focus on your strengths, as well as point out and help you work on your weaker areas. We all walked away with an amazing toolbox to help us develop our personal influential communication style going forward!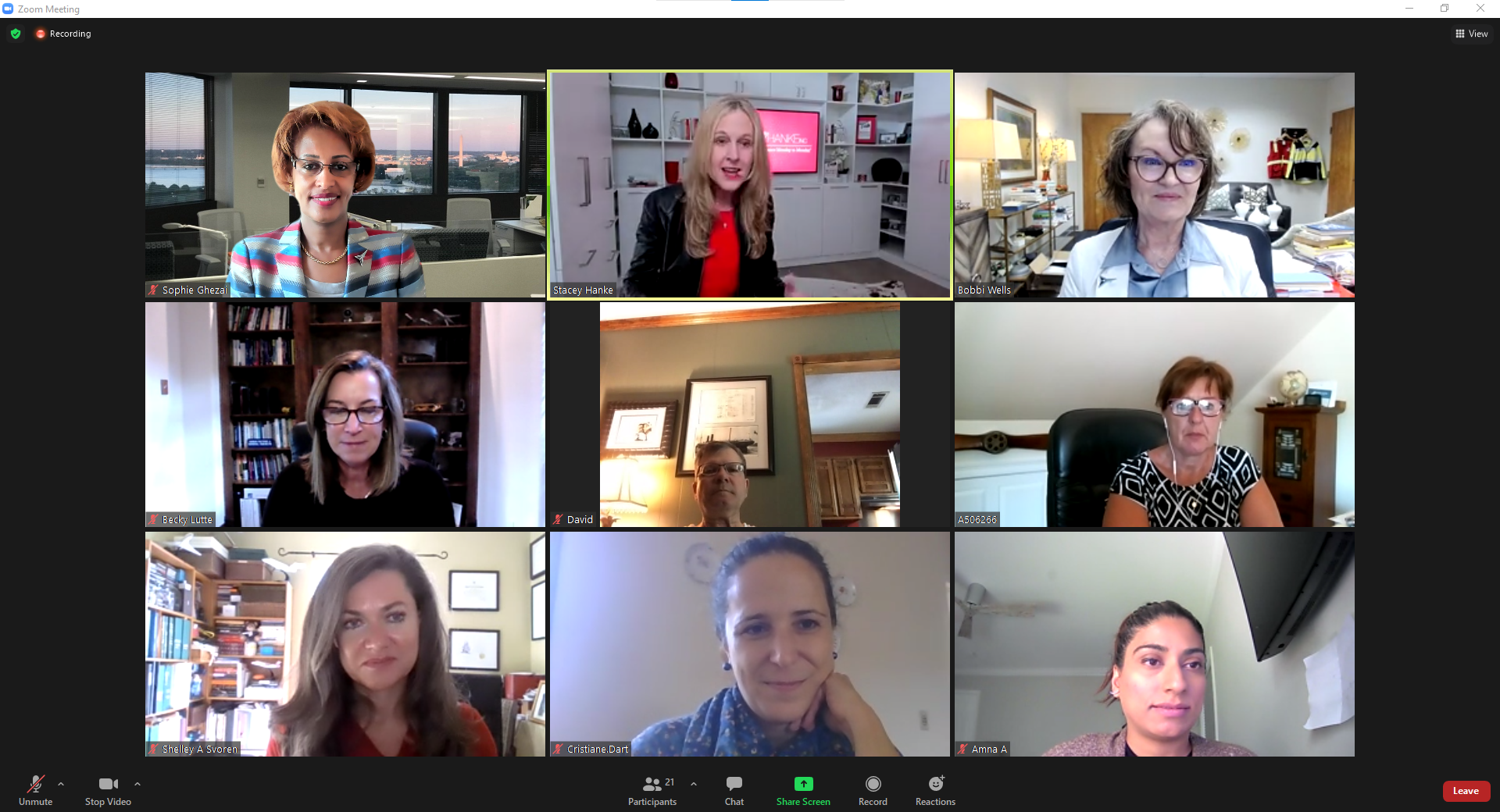 The live webinar was held on Thursday, May 27, 2021. IAWA Members can view the recording in the video library of the members' only website.